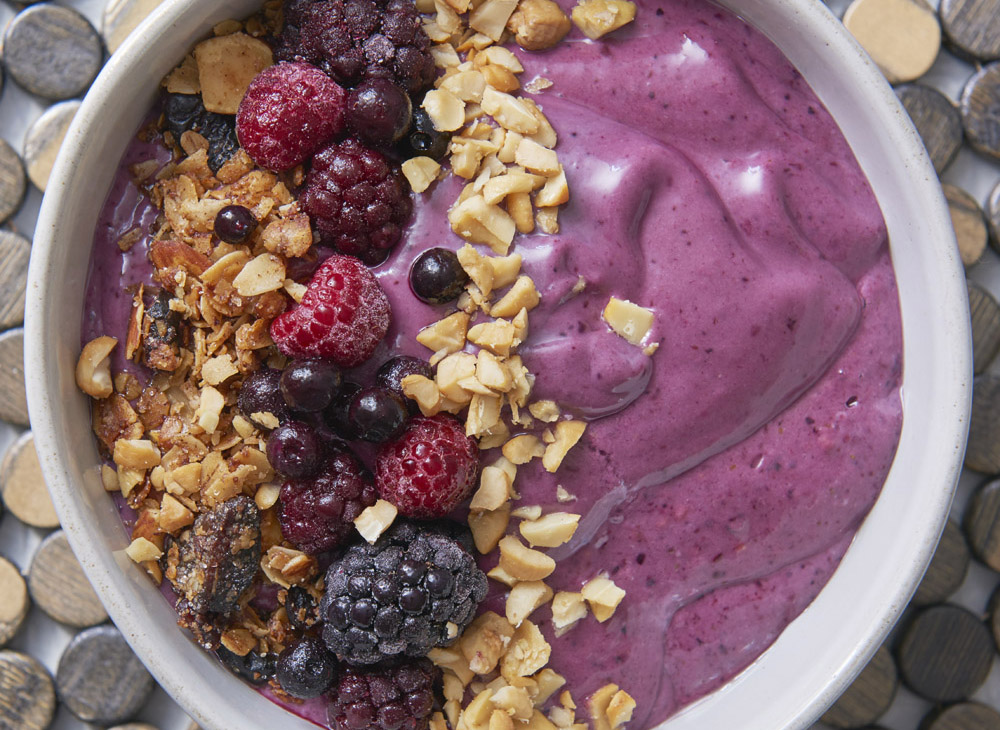 Triple Berry Cashew-Butter Brain Booster Smoothie Bowl
Yield: 1 smoothie bowl (about 2 cups)
Features berries (for anthocyanins, antioxidants etc.), nut butter and almond milk (vitamin E), avocado and chia garnish (for omega-3s)
Ingredients:
1 ¼ cups Wyman's Triple Berry blend
½ avocado
1 tablespoon cashew butter (or other nut butter)
1 small frozen banana, cut into chunks
½ cup unsweetened, vanilla almond milk
¼ teaspoon vanilla extract, optional
Suggested garnishes: 1 tablespoon chia seeds, additional Triple Berry blend, chopped nuts, granola or high fiber cereal
Directions:
Add all ingredients to a high-speed blender in the order listed.
Blend until mixture is smooth; it will be thick.
Transfer mixture to a bowl, garnish as desired and enjoy immediately!